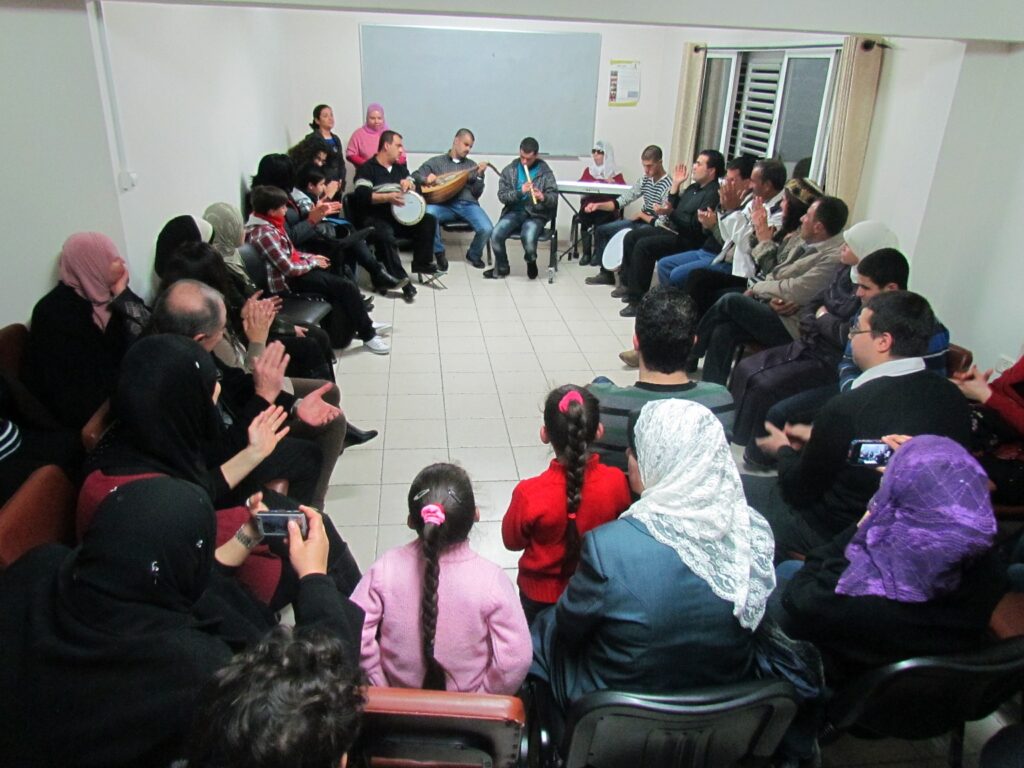 Our musical band project focuses on developing the skills of people with disabilities in Arab society with regards to the field of music. As part of our project, musical performances are held  by people with disabilities who have received training tailored by AlManarah instructors. Our participants play a wide variety of instruments, including: more, violin, keyboards, flute and darbuka. In addition, some of them will also serve as singers or choir members.
The objectives of our project are as follows:
Increasing social awareness in all matters related to the special needs of people with disabilities in Arab society.

Changing stigmas and stereotypes towards this group.

Recognition of the qualities and skills of the community of people with disabilities in Arab society, as well as their ability to contribute to society. Rather than being seen just as "people with disabilities," our community is one of "people with unique abilities."

Empowering people with disabilities in Arab society belonging to different age groups, in order to develop a cohesive personality, self-confidence, and self-esteem, all while developing and nurturing their musical talents.

Increasing the interaction between people with disabilities so that each individual can contribute to each other both for support and in life.

Expanding the horizons of people with disabilities through exposure to areas and activities that may not yet be accessible to them.
Since its inception, AlManarah has hosted people with disabilities who have different musical skills from singing and playing to writing music. Hence, AlManarah attaches great importance to pooling these skills and cultivating them so that a unique musical band that will be able to perform for many. The teams are accompanied by a professional and skilled team. AlManarah locates groups of people with disabilities with musical skills who undergo appropriate training. These groups serve as the nucleus of the musical AlManarah band that appears for the general public.