AlManarah is happy to share some of its rich publications on culture, rights, awareness, and creative writing.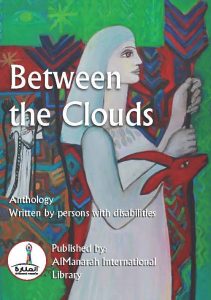 About the book:
The anthology "Between the Clouds" is the fruit of a creative writing training designed especially for AlManarah Association titled "I Write My Story", which resulted in eight creative and brilliant stories.
PDF version: Read now
Audio book: Listen to the Audio Version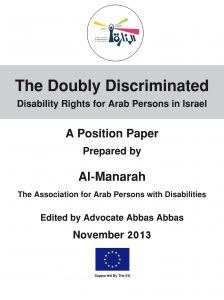 About Position Paper: This position paper is produced as part of that campaign, and in particular in response to the State of Israel's 2012 ratification of the UN Convention on the Rights of Persons with Disabilities (UNCRPD) (2007). By ratifying the Convention, the Israeli government has given disability rights' advocates a stronger position to advance the rights of disabled persons in Israel. Therefore, we feel that the timing of the campaign and of this position paper is particularly appropriate because disability issues are gaining greater prominence within the country.
PDF version: Read now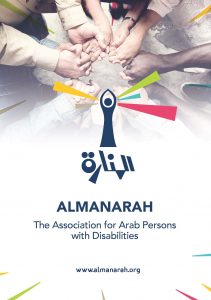 PDF version: Read now