AlManarah Association is a social initiative inspired by its founder, Adv. Abbas Abbas, a disabled person who had found great success and led AlManarah to many achievements both locally and internationally.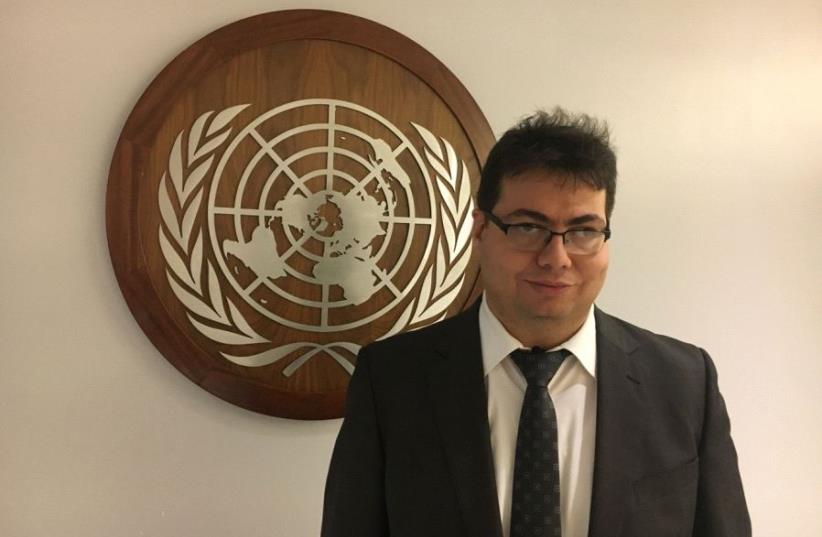 Adv. Abbass Abbass is the founder and director of Al-Manarah (Lighthouse) Association, established in 2005 to improve the lives and status of Arab persons with disabilities in Israel. Under the leadership of Abbass Abbass, Al-Manarah provides hope and guidance, a sense of community, and a path for personal and social change. For Arabs with disabilities in Israel who may face double discrimination, both on the grounds of their disabilities and due to their status as an Arab minority, Al-Manarah is changing the way in which the Arab and Israeli societies view Arabs with disabilities through a powerful combination of advocacy, education and empowerment.
Abbass Abass was born in Nazareth in 1976, the youngest of five siblings. He attended the private Sisters of St. Joseph School and was the only student with disabilities in his class. With great faith in his abilities and a commitment to his success, his teachers and family fostered opportunities for Abbass to excel. Abbass went on to earn an undergraduate degree and a Master of Law from the Hebrew University of Jerusalem, as well as a Masters in Business Administration and Non-Profit Management from Haifa University.
Abbass's concept for Al-Manarah is unique in its global approach to the rights of the blind, in particular, and to the rights of people with disabilities, in general. As the only organization working for the advancement of Arabs with disabilities within Israel, Al-Manarah is committed to revolutionizing disability rights and social inclusion not only in Israel, but also throughout the world. Al-Manarah fosters systemic social change through projects aimed at inclusion and access, as well as self-change through empowerment, community-building and professional training.
Honors and Achievements
In 2018 He initiated Voice of AlManarah, an internet radio for producing podcasts in several issues, and the presenters of these podcasts are manly persons with disabilities.

In 2010, Abbass was invited to represent Al-Manarah at the Social Enterprise Alliance Summit in San Francisco as a model of successful social entrepreneurship in the Middle East.

Previously, Abbass has volunteered at the Study Center for the Blind at the Hebrew University in Jerusalem from 1996-1999, at Bizchut – the Israel Human Rights Center for People with Disabilities from 2001-2002, and at the Arab Association for Human Rights from 2002-2003. Abbass also ran his own law practice between 2004 and 2006.

In June 2017 Abbass facilitated a side event titled "The successful story of Al-Manarah International Accessible Library" at the 10th Conference of the State Parties on the UN Convention on the Rights of Persons with Disabilities.

In May 2017 Abbass received the Arabic Award by the Shiekh Mohammad Ben Rashid Al Maktom the governor of Dubai, for the initiative of Al-Manarah international Accessible Library, as the best practice for promoting the Arabic language and access of information.

In October 2009, Abbass was selected as the first Ashoka Fellow from the Arab community in Israel for his social entrepreneurship in creating the first organization of its kind for people with disabilities in Israel. Ashoka – Innovators for the Public – is the global association of the world's leading social entrepreneurs: people with system changing solutions for the world's most urgent social problems. Abbass was nominated the same year to the Advisory Committee to the Israeli Ministry of Justice Commission for Equal Rights for Persons with Disabilities, advocating on behalf of all Arab persons with disabilities in Israel.

In 2008, Abbass was honored by the US Department of State as the "Alumni Member of the Month" of the International Visitor Leadership Program (IVLP), and presented on 'Accessibility and Equality for People with Disabilities'. His program included visits to Washington DC, Baltimore and New York City.

In 2011, Abbass was selected as a Ford Motor Company Fellow of the 92nd Street Y in New York. As a fellow, he will benefit from expert instruction in non-profit management and leadership taught by faculty of the Picker Center for Executive Education at Columbia University School of International and Public Affairs. He will visit model non-profit organizations in the United States, learn to build value-added partnerships between non-profit, business and government communities, and gain opportunities to develop contacts and knowledge, enabling him to bring increased management expertise to Al-Manarah.