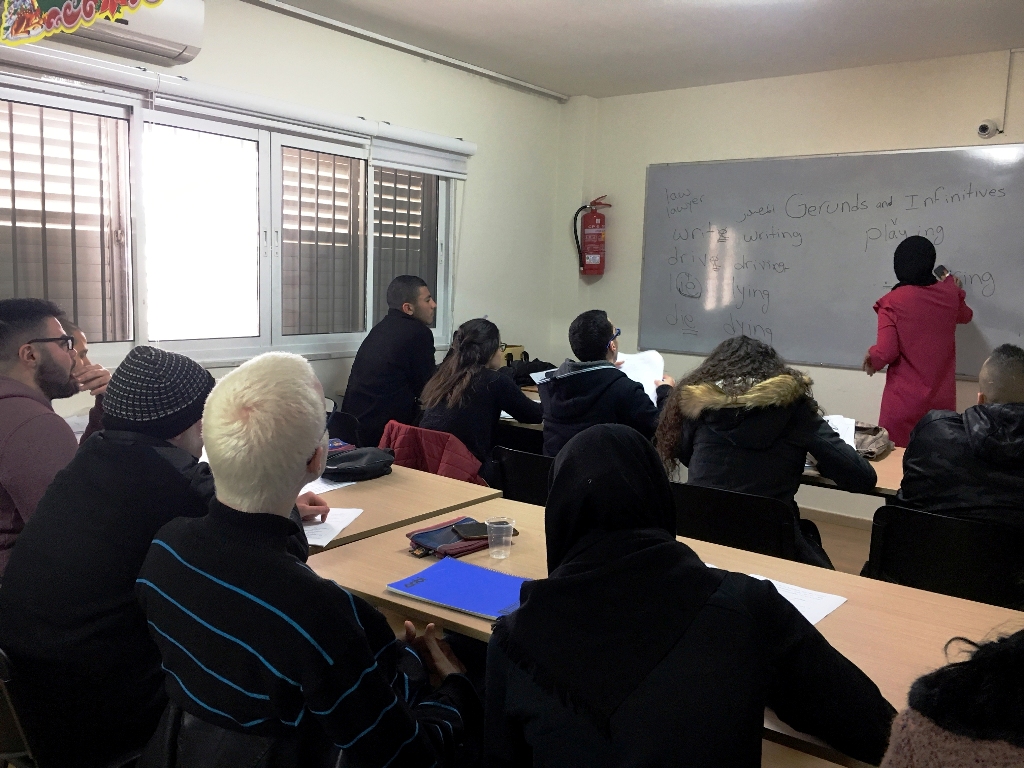 AlManarah intermediates preparation courses for the psychometric exam, aiming to assist participants in receiving the appropriate grades to enable their integration into collegiate studies in the academic tracks of their choice.
Our psychometric courses are adapted as follows:
Finding Candidates: Within this stage, the relevant candidates will be identified for participating in psychometric courses.
Assessment of the required levels of accessibility: Within this stage, each of the applicants have a personal interview by the professional teacher assigned to them. Based on the interview, the type of submission will be selected for the same candidate.
Materials for the course: The materials for the psychometric courses, including any requirements for accessibility, will be provided by the Institute which AlManarah connects with the candidate(s).
Accessibility of the material for people with disabilities: In this phase, the course materials will be accessed according to the types of disability of the course participants. Including, but not limited to braille, magnification, recording, and transcription.
Quality control: Various actions will be taken to ensure the quality of learning in the course, including,
Control of the level of material transfer in the classroom – Each teacher will be supervised at the beginning of their work by AlManarah staff.
Participant Feedback – Feedback questionnaires will be sent to course participants three times (initially, mid-course and end-of-course) and this feedback will be integrated into the program.
Feedback received in individual and group conversations with participants – Individual calls are held by the program coordinator once a month throughout the program, and group meetings are held once a month by the program coordinator. Furthermore, phone calls and sample calls will be made by the AlManarah project manager to receive ongoing reports from the coordinators.
Assessment of progress in the course:
During the course, progress will be assessed in two stages, mid-course and end-of-course. A test will be taken at each of these points, and the test results will be compared to ascertain participant growth.